Recent events
---
---
****************************************
August
Saturday August 19th
Jelly Belly Tour and Late Lunch at the Slanted Tree
We didn't get to see the factory but that just gave us something to "wine" about.  Great company, free museum, free train, lots of candy, chocolate and wine.  What a nice day!
JULY
Saturday June 24th and 24th
BATOC 65th Anniversary Celebration
The team pulled it off!  It was indeed two days of non-stop fun.  Thanks to everyone for all your hard work!
An incredible milestone with a worthy incredible weekend!
Here are a few pics, but hey you need to go to the weblink above to see the real story.
****************************************
JUNE
Friday June 2nd to 4th
Sacramento Thunderbird Extravaganza
W O W – What an amazing event.  Great Hotel. Great Restaurant.  GREAT club.  Great Event.  We all had a wonderful time.  Thanks to the great folks at SVTC.
We all had a wonderful time at the Sacramento Classic Thunderbird Club who put on a spectacular event.  If you couldn't make it, put it on your calendar for next year.  Great fun!  We ate several thunderbirds, had lunch on the riverboat, learned about cooling systems, saw 75 great birds, and met some wonderful people.
View all photos: https://photos.app.goo.gl/A4F18FmHaS7wcHVcA
*********************************************************************************
MAY
Saturday May 20th
Marine Mammal Center and lunch at Avatar's
Great visiting the world's largest Marine Mammal Hospital!  Great friends.  Great conversation.  Excellent meal.  What more could you ask for?
All Photos https://photos.app.goo.gl/iXwGFjGeU34ifB5u6
************************************************************************************************************
APRIL
Sunday April 16th
OAKLAND A'S '73 WORLD SERIES CELEBRATION
Oakland Coliseum
View all photos here: https://photos.app.goo.gl/hSy46X5U5W1tBJ577
BATOC was again honored to transport the 1973 world series players around the field for the Oakland A's 50th anniversary celebration.
We were very sad to hear the Vida Blue passed away shortly after this event.   He dominated pitching at a time when players were paid little for their talents. Still, Vida was humble and always generous to his fans. We will miss him.
**************************************
March 2023
Saint Patrick's Day Parade
Saturday March 18, 2023
BATOC turns green with envy for all the fun happening in Dublin (Dublin CA that is)
ALL PHOTOS – VIEW HERE
**************************************
February 2023
Super Bowl Party
SUNDAY FEB 12, 2023
BATOC cheers for everybody! After the 49er lost in the final, we decided to cheer for The Eagles AND The Chiefs!  The Chiefs pulled it out while we were laughing and eating and sampling libations.
**************************************
January 2023
Presidents Mystery Tour – Bay Model and Ranch Nicasio Restaurant
Saturday January 28th
The day started with fog but ended beautifully – A perfect "model" of the bay if ever there were.
**************************************
December 2022
BATOC Christmas Party
45 of us joined the festivities this year.  Another great Dinner at the Benicia Yacht Club.  Thank you Dave and Susan and thank you Janet!
More Pictures HERE
More Christmas Pictures HERE
**************************************
November 2022
FRIENDSGIVING FEAST
Saturday November 12th
Many BATOCERS JOIN US AT LIVERMORE'S EMIEL VILLAS RESTARANT IN THIER PRIVATE ROOM FOR A PRE-THANKSGIVING, THANKSGIVING FEAST WITH ALL THE TRIMINGS.  THREE COURSE MEAL 
View More Event Pictures HERE
**************************************
October 2022
Santa Cruz Birds On the Wharf
Saturday October 1st
View More Event Pictures Here
BATOC sweeps the baby bird awards! Oh, wait.  The Guthries didn't show up.  BATOC almost sweeps the baby birds awards!  Seriously, BATOC took two of the four categories we entered.  PRETTY impressive BATOC!  The Verhoeks won the best '55 award and the Hagers won the very competitive '56 award.  Thanks so much to everyone who attended. You made it a great event. We had 11 cars entered, the other 9 won the "we had a great time" award.
We met some young Tbird fans on Saturday too.  One of them really liked Verhoek's car, or at least the sign in front of it, another danced for joy in front of a retro, and a third got a lesson in automotive engineering from his Dad.   Bill Rose and his nephew Andrew Milman attended, unveiling the 57 they just finished restoring together, a four year effort, and it's a beauty.  Oh, and Suzanne Somers attended with Don Holmes.  Suzanne crushed my dream. As a long time fan, I always wanted to meet her, but she just ignored me every time I tried to talk to her.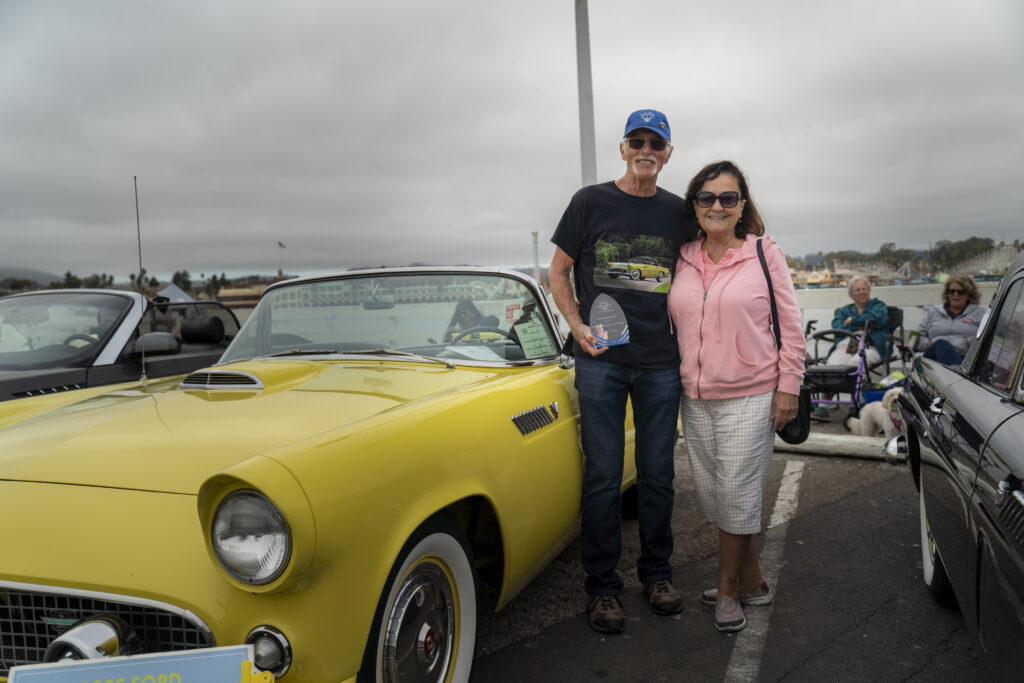 View More Event Pictures Here
**************************************
September 2022
Ironstone Concours
 September 23 & 24
We didn't get any pictures of the awesome event. Blasphemy, sorry! Here are some file photos and a picture of the Ironstone Winery postcard which features some of BATOCs cars.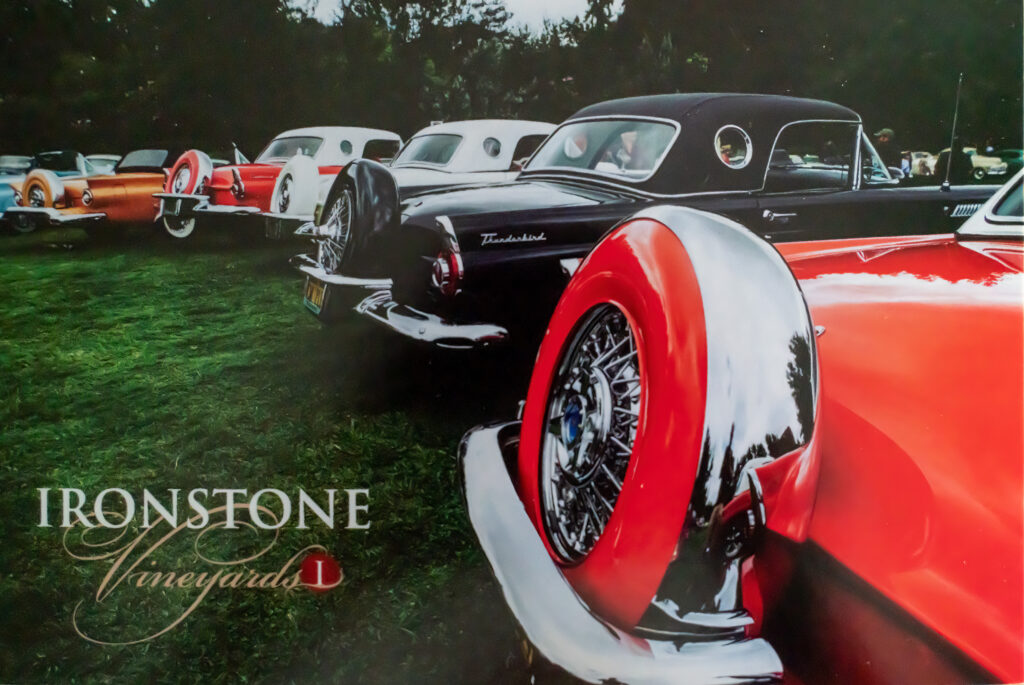 **************************************
August 2022
Hot Summer Sunday, Danville
SUnday August 21st – Danville Car Show
View more event pictures Here
We had a bit of a rough start. An Odd Bird with the steering wheel on the wrong side didn't make it to the party. Don Holm's "Susanne Somers" bird had a wheel fall off on the party lot. (We're glad neither Don nor Susanne were hurt)  Paul and Dave saved the Susanne bird and the Odd Bird made it home again.
We went on to have a great day.  Jack and Sue Mathieson won the prize. We met a motor cycle sculpture and young man who built a hot little Camaro from the ground up! The weather was perfect.  The company was grand. Lunch was, …well the food was fine and the company was great 😊.

**************************************
More August 2022
Morrow Bay Outing
Monday August 15th to 17th – Morrow Bay Drive and Stayover
View more event pictures Here
Thank you, Dave and Susan, for a few wonderful days in paradise.   After a beautiful drive down to Morrow Bay, Dave and Susan treated us to a delicious dinner catered by the Inn at Morrow Bay, complete with no host bar and great friends.  That wrapped up day one.  Day two started with breakfast at the amazing Dorn's Seafood, or for the more adventurous, a whale of a time watching for Whales, dolphins and a host of other sea inhabitants.  We spent the day in the quaint city of Morrow Bay, or at the many other attractions like Hurst Castle (when are they going to sell that to me?).  They wrapped up the  day for us beautify with drinks and pizza on the patio. What a wonderful relaxing few days for all of us (except Dave and Susan :-).
**************************************
July 2022
Elkhorn Slough Cruise and Seafood Lunch
Sunday July 17th – Elkhorn Slough Outing
Great time Sunday learning about the wildlife of the Slough.  Nick and Dave(s), we missed you!
View more event pictures Here
**************************************
June 2022
BATOC's 64th Anniversary Party
Saturday, June 18th – Midnight at the Masquerade
Wow, what a celebration we had.  Great friends, great food, and we were able to maintain our perfect record of letting murderers go free!  Never say BATOCers are not compassionate.
Thanks to everyone who came out to celebrate the amazing milestone, and special thanks to Skipp Riggs for making it all happen in June of 1956.
View more event pictures HERE
There are so many great pictures, be sure to view them all on the link above.  Here is a sprinkling of them:
**************************************
more June 2022
Oakland A's '72 Worlds Series 50th Celebration
SATURDAY, JUNE 4TH
View more event pictures HERE
View event video HERE
Thanks to Dave for putting this all together and to everyone who participated for making it successful.  A special thank you to all the participants who came out with their cars but did not get onto the field.  That was a disappointment to all of us but we all had a great day at the ballpark and an interesting view into the workings of a ball club.  It is not simple.  If you got to actually watch the pregame show, how did it look?
**************************************
May 2022
Filoli Mansion and Gardens – 5/16/2022
View all pictures here
Thanks to Nick and the whole gang for the great event on Saturday.  We had a great time.  The Lunch at BJ's was a wonderful topper.  (I only wish we had remembered to take pictures there.)
**************************************
April 2022
Castle Air Museum – Atwater CA – 4/16/2022
Founded in 1981, the Castle Air Museum displays many different aircrafts.
Home of the SR-71, Air Force One and nearly 70 vintage military aircraft, Castle Air Museum is one of the largest aviation museums on the West Coast. It has displays from important wars like World War II, Cold War and Korean War. The Castle Air Force Base was named after Brigadier General Frederick Castle, who died on his 30th bombing mission during WWII. On December 24, 1944, General Castle was killed while leading an air division of B-17's over Liege, Belgium. He received the Medal of Honor posthumously.
**************************************
March 2022
BATOC St Patrick's day parade – 03/13/2022
Lots of time for tasty snacks, relaxing, and socializing before the parade helped make this a fun event.  The lunch at Clementine's topped off the day.
********************************************
February 2022
BATOC Tech event – 02/26/2022
The team pulls rthe engine and tranny out of the cummins' 56
notice the rare picture below of Paul with his magic engine removing wand.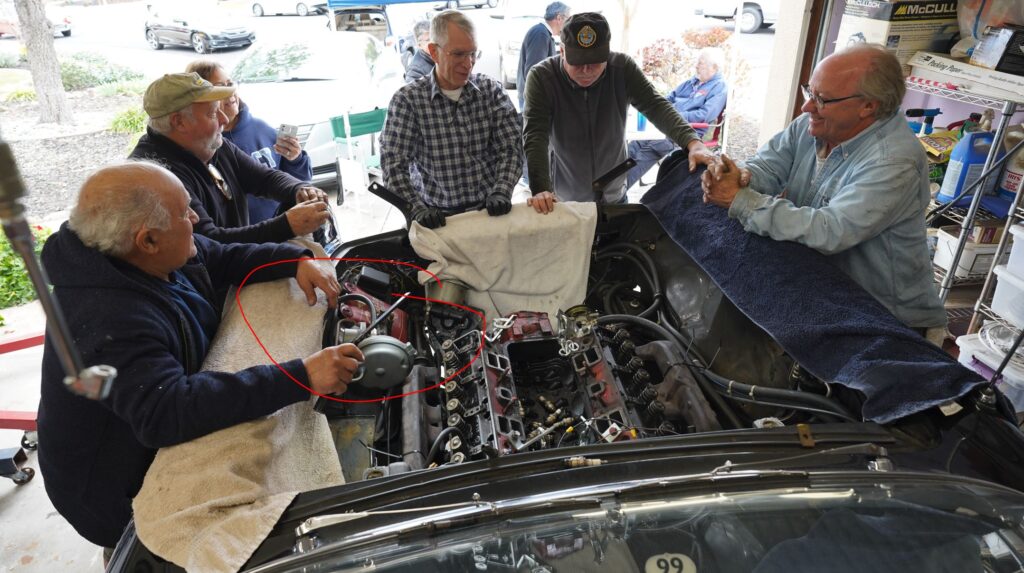 ********************************************
Guthrie's super superbowl party – 02/13/2022
Maria and Jim score another big win for batoc – Regge Jimmy does supprize halftime apearance – Maria gets a year younger
super food, super friends, super good time!
Click Here for all 2022 Superbowl photos
********************************************
January 2022
Presidents Mystery Tour – 01/23/21
Dave takes us on a Micky Mouse Tour and gets crabby, San Francisco style
Click Here for all Mystery Tour Pictures
Despite the Pres and VP both having Bird trouble Dave again leads us to a spectacular event!  We drove to the incomparable Presidio where we toured the Walt Disney Family Museum.  We learned about the Genius of Walt and his pioneering work.  The facility is huge and spectacular.  The pictures do not do it justice. Then to the pièce de résistance.  Dave and Susan had picked up 60 lbs of fresh crab straight off the boat, a bazillion loves of sourdough straight from Boudin, Toped it off with a wonderful fresh salad and all the fixings for a crab dinner, all out in the Presidio lawn.  Nothing to say but W O W ! !
More pictures HERE
********************************************
December 2021
Christmas Party – 11/13/21
great dinner and funner gift exchange at the Benicia Yacht Club
All Christmas Party Pictures, Click Here
Janet again hosted our rowdy crew at the yacht club. We had a delicious dinner and a wonderful time with the club members. Dave got to open about five gifts because he kept opening good stuff and we kept stealing them.  We eat until we hurt and then laughed until we hurt some more.
*******************************************************
November 2021
Bowling for Laughs – 11/1321
BATOCERS strike fear into the pinS at Livermore
All Bowling for Laughs Pictures, Click Here
We saw lots of butts trying to knock down those pins.  We love Granada Lanes in Livermore, but they have to stop gluing those to the alley.
*******************************************************
October 2021
Occidental Drive – 10/17/21
Drive to Bodega Bay, on to Occidental and dinner at the Union Hotel
All Occidental Pictures, Click Here
It was a gloomy weekend, but nothing could quell the spirits of our BATOC members as we drove to Occidental. Along the way, we were able to stop at a great photo opportunity in Bodega Bay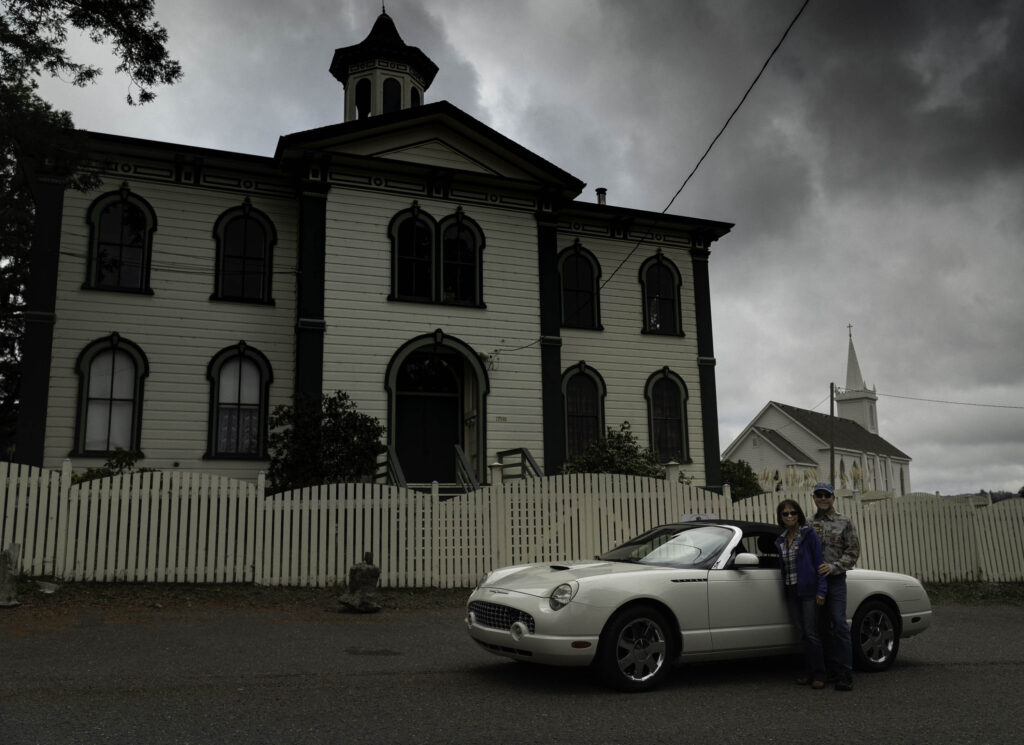 – a former school that has since been restored by a family, who actually lives there. We finally found our way to Occidental. Founded in 1876, Occidental was a stop on the North Pacific Coast Railroad, connecting Cazadero to the Sausalito ferry. The railway caused a rapid expansion of the timber industry, and by 1877 there were six sawmills in the Occidental area. Trains also brought vacationers from San Francisco.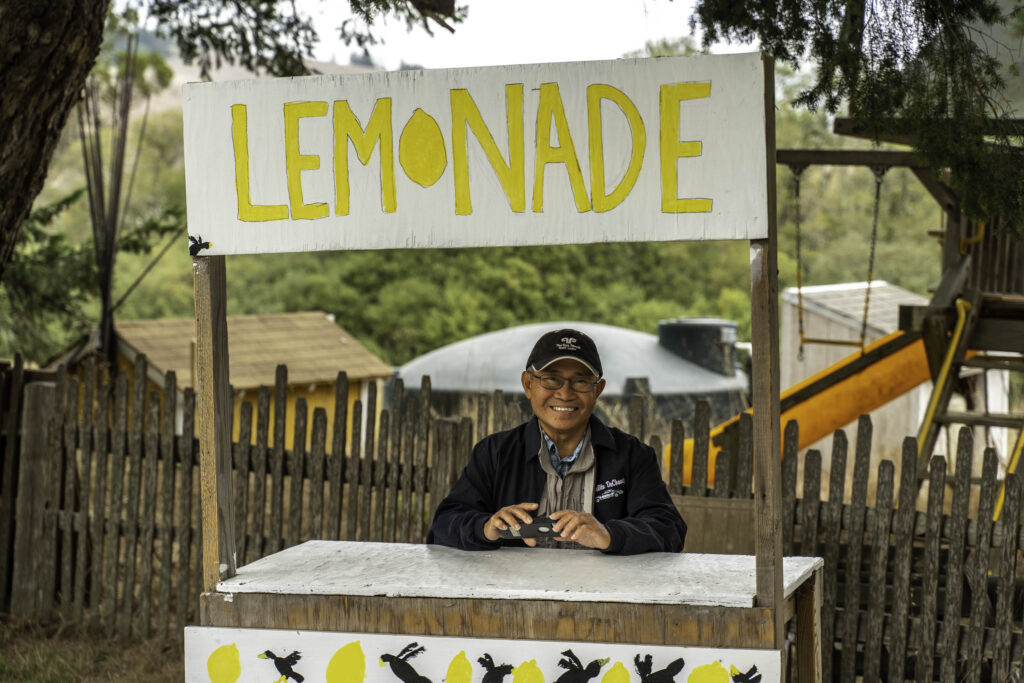 The town continues to be a major tourist attraction today. High on the list are the old restaurant
establishments there. The group had dinner at the Union Hotel, which was established in 1879 and continues to entertain generations of families in Sonoma County. Thanks Dave and Susan for organizing such a wonderful event.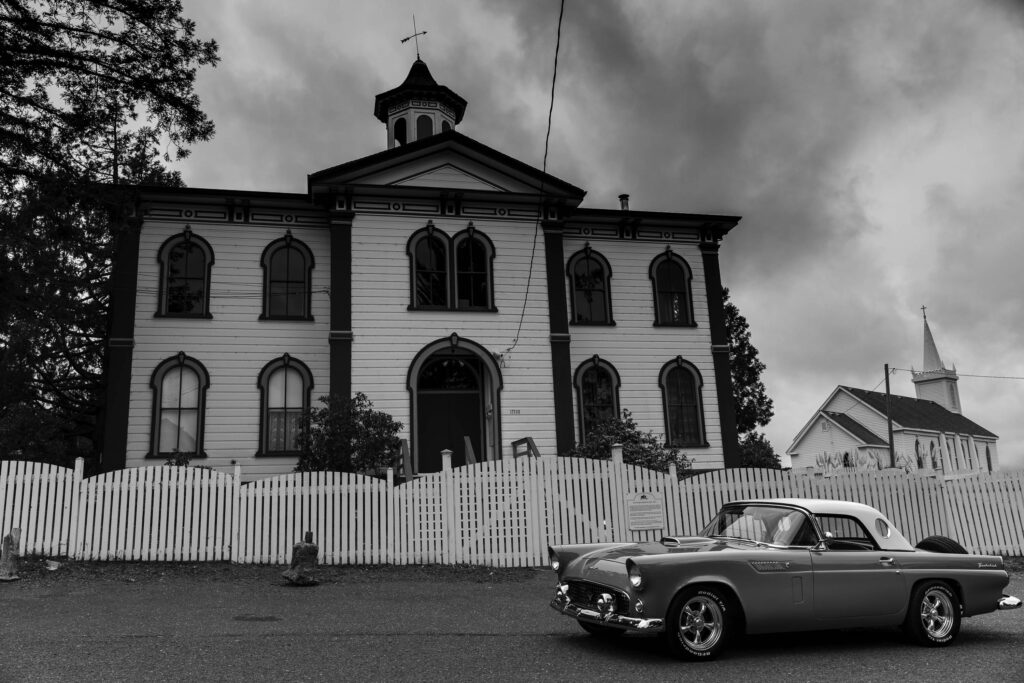 *******************************************************
September 2021
Ironstone Concours d'Elegance 9/24-26/21 Murphys, CA
All Ironstone pictures Click Here
This is undoubtedly one of the best car shows in Northern California. It comes close to the Monterey/Pebble Beach Car
Show, without the auctions and price. The weather was lovely, and we enjoyed our leisurely drive up to Murphys. We had our normal stops along the way – Black Bear in Tracy for breakfast and The Old Corner Saloon in Copperopolis for refreshments.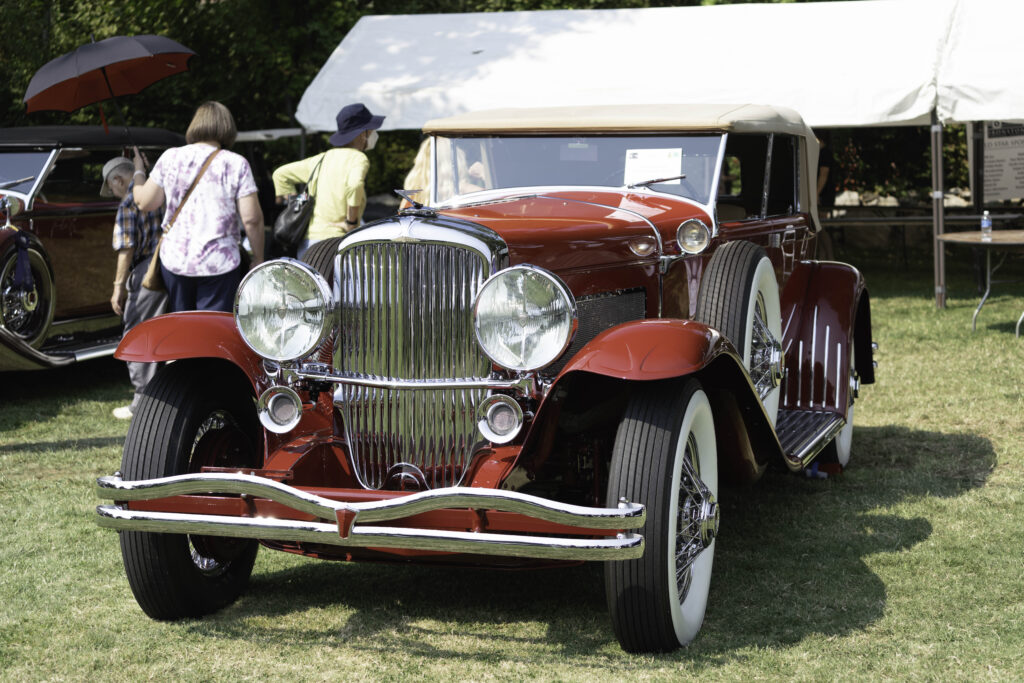 We had a great dinner at a local Mexican Restaurant in Angel's Camp. The next day we showed up bright and early for the car show at Ironstone. It was wonderful as always. There were some spectacular cars there, including our Thunderbirds.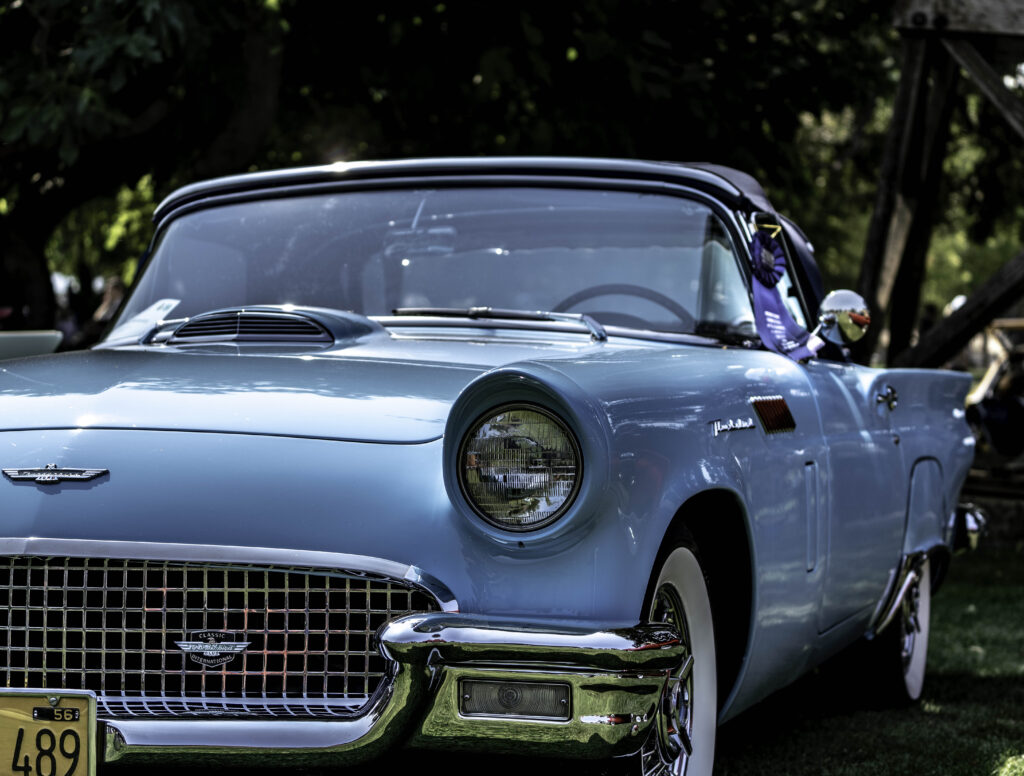 In the end, the Guthrie's took the Blue Ribbon with the Goldenberg's getting honorable mention!
After a fun filled day at the car show, we retreated to Sue and Jack Mathieson's condominium for a fantastic barbecue dinner. The weather was beautiful, there were deer down below, and everyone had a wonderful time. Thanks to the Mathieson's for the fabulous hospitality. The next morning we had one more gathering for breakfast,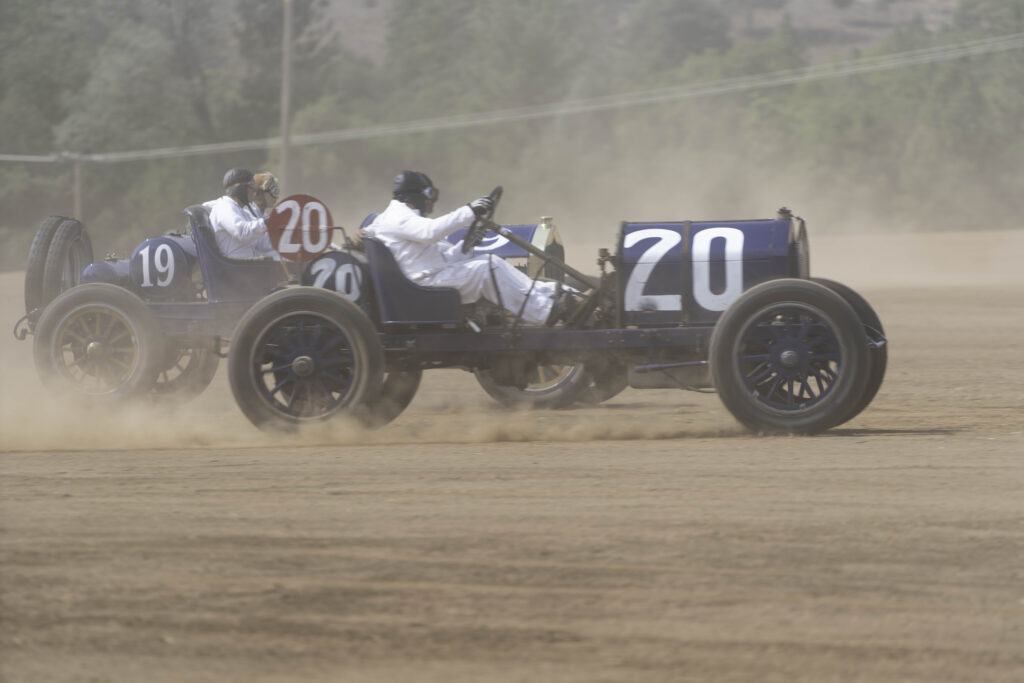 then it was back home with our birds. (oh, there was a stop at Knights Ferry for refreshments too!)
*******************************************************
July 2021
*******************************************************
JACK's DELTA DRIVE -or- on the road again
7/31/21 Rio Vista, Locke and EVERYWHERE in between
What a fun day!  Jack & Diana Starr did it again.  This was the most fun in the most unexpected and unusual places you can imagine.  The Club is back into swing!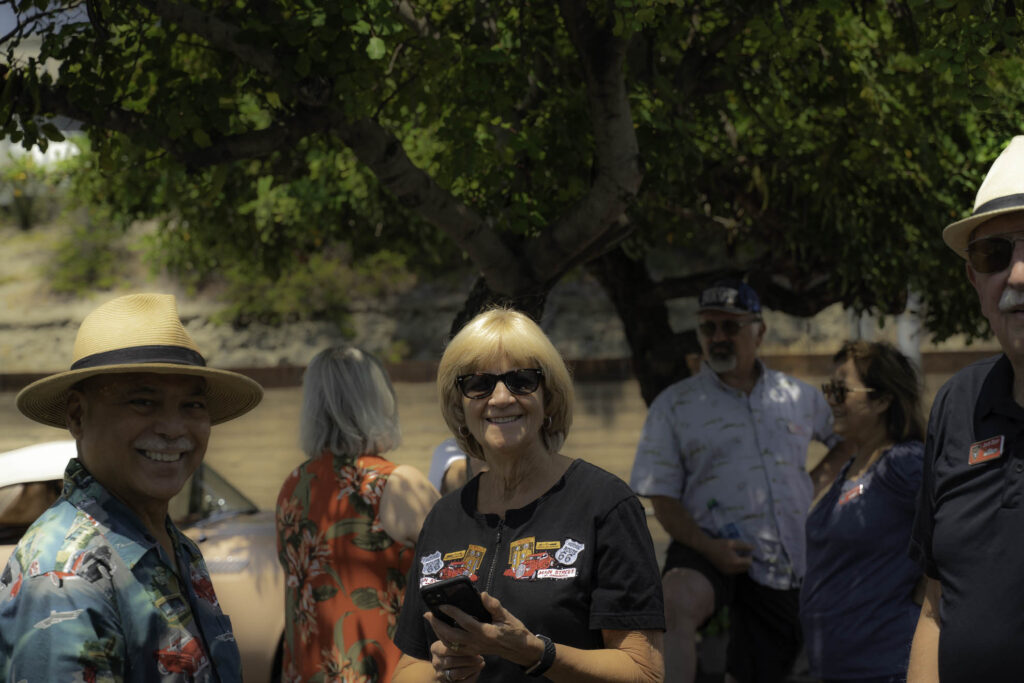 We started at the Buttercup and followed Jack along every backroad in California (I'm pretty sure we didn't miss any). We stopped for a drink (although there is some question about the number our host consumed) in Rio Vista at the infamous Fosters Bighorn, and Jack herded us out and on to Locke and Al's the Wop.  Again, words cannot do justice to the place.  We were so excited about the food, we didn't get pictures, but in a nutshell: think of a BLT or hamburger, then put it on huge pieces of grilled French bread, assembled with great artistry and excess.  Got that picture?  Now multiply times three  and you have Al's the WOP.  I had the "Big 'Ol Steak" and I'll just say the name understates the product.
to view the slideshow click the three dots on a photo and select

JULY 2021
************************************************************
OUR FIRST POST-COVID IN PERSON MEETING
7/10/21 Buttercup Inn
It was so great to see everyone today.  In spite if all the exuberant socializing , we still had time to work on this years next events, saw a demo of the history section of the web, and enjoyed a long delayed Buttercup in breakfast.
************************************************************
June 2021
BATOC 63rd anniversary celebration
Shadow Cliffs – Livermore
Wow, big time in the hot park today, and no masks required.  We had plenty of shade to protect us from the sun on this beautiful day. We celebrated our 63rd anniversary and perhaps as importantly, the first full fledged outing for us since the Covid lockdown last year.  Many more to come as the club ramps up again.
More than 50 of us gathered at the park with old friends, new friends, ribs and chicken and all the "fixins".
APRIL '21
Sonoma Raceway event
Saturday April 24th
See all of the event photos HERE
Thank you so much Chris Patterson and Renta Hat for this super cool event.  We were thrilled to roll our birds onto the raceway.  That was the highlight of a super special day.  To walk through the pits with all those incredible cars new and old.  Hanging with our friends, new and old.  A little food a little conversation, and as Elvis said, a little more action.  On the track.  It must have been embarrassing to the Cobra folks to be blown away by the T-Birds (see below)
October '20
BATOC meeting at Blackhawk Museum
Saturday October 10th
See all of the meeting photos at the Event Page
*****************
August '20
Covid drive and picnic
Saturday August 8th
ALL DRIVE AND PICNIC PICTURES CLICK HERE
Thanks to the BATOC board for a very special day of a beautiful drive and great lunch of Togos sandwiches with drinks and snacks galore. Of course, thanks to everyone who attended our socially responsible drive and picnic today.  VERY special thanks to Dave and Susan for all the work and planning the put together to make the event safe, fun and stress free (for the rest of us).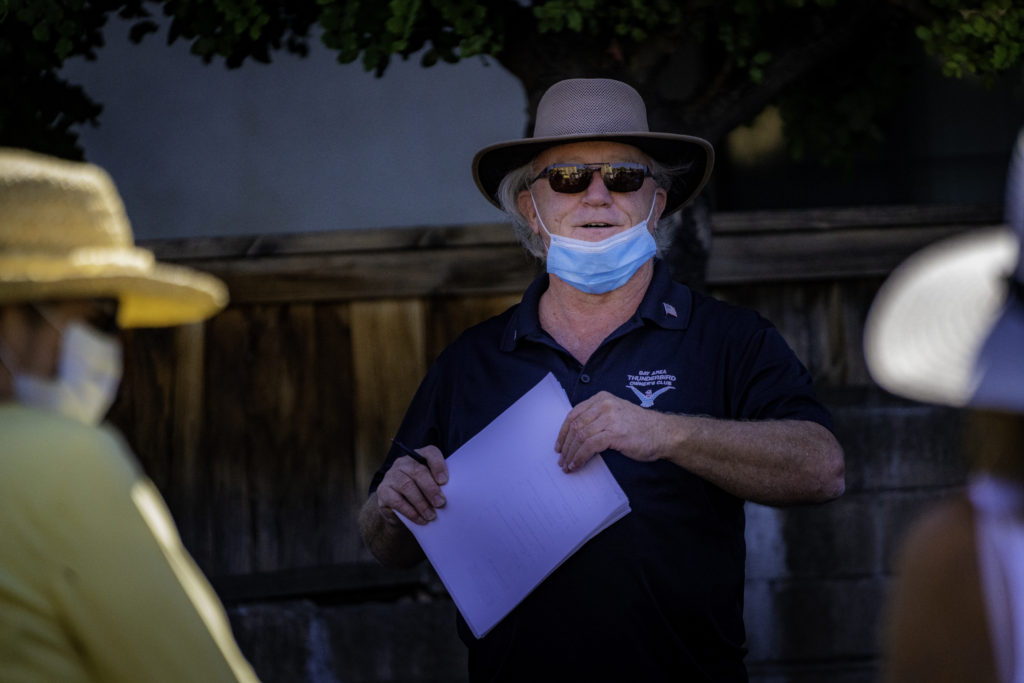 ---
---
May '20
Covid Flash Drive
Sunday May 24th
All flash Drive pictures CLICK HERE 
Thank you Nick!  After months of sequestration we were ready to get out of the house.   Nick CAREFULLY CHOREOGRAPHED a safe and wonderful drive for us.  starting at Our buttercup HOME-BASE, he assembled us all into a 23 car CARAVAN (see: HERDING Cats).  It was a Great drive along the BEAUTIFUL NEIGHBORHOOD SURFACE streets of walnut creek and danville, through the tri-valley hills into downtown livermore and on to Mel's Diner where he left us to use our own good sense to avoid passing unwanted cooties.
As often happens on the first spring drive on a hot day, We lost a couple cars when the started to overheat.  THe OLSON'S and Mathieson's both had to pull over and cool down.  FORTUNATELY they were both able to make it home, but missed the end of the drive.
Thanks again to Nick Verhoek for all the work he did to put this together for us, and not to forget our fearless leader Dave Adams, always in the background keeping us aligned with guidance and advice.

---
---
February '20
2020 Super Bowl Party – (Guthrie)
Sunday February 2nd
All Super Bowl Pictures Click Here
Wow, the Guthries did it again.  These parties just keep getting bigger and better.  WE nominate the Guthries "worlds best hosts".  (if they had just arranged a 49ers win, it certainly would have been awarded without contention, now some little thing the Queen of England did might be serious competition) Let's see, there were great friends, food, great friends, more food, great friends, what am I forgetting?  Ah, football and alcohol, great friends, food…  You get the idea.
All seriousness aside,  what a wonderful day it was.  Even the final score couldn't couldn't dampen the spirit the Guthries instilled.  Thank you Maria and Jim!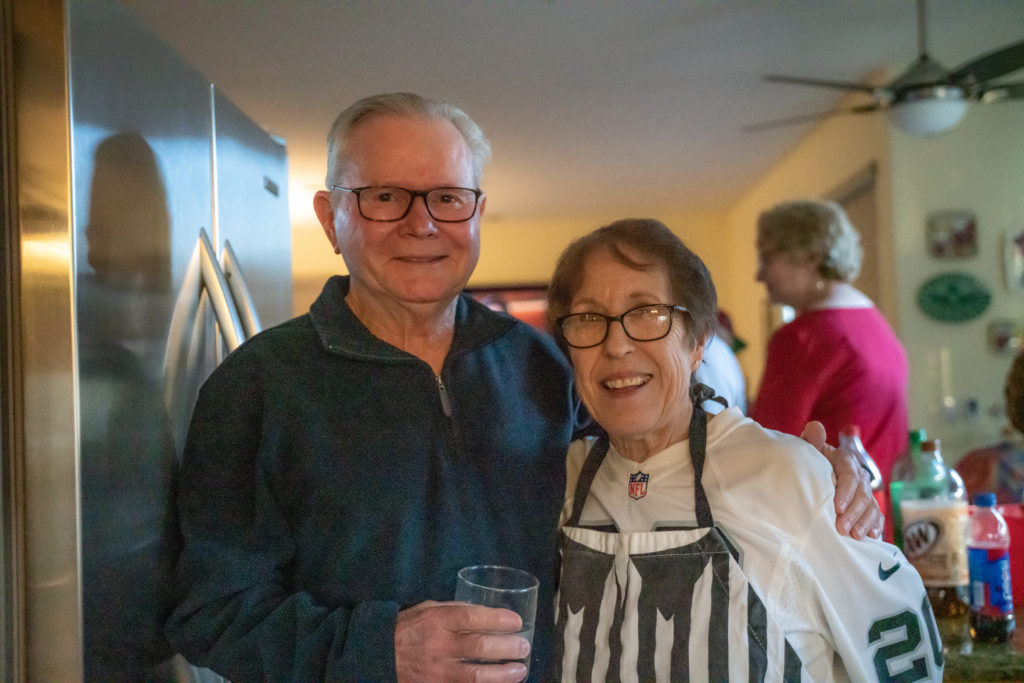 Our Hosts, Jim and Maria
---
---
January '20
Presidents 2020 Mystery Tour – Escape Room (Adams)
Saturday January 11th
All Mystery Tour pictures Click Here
A BIG SHOUT OF THANKS TO DAVE AND SUSAN FOR THE MOST AWESOMEST OF TIMES!!     
The mystery was unveiled and we got more than we bargained for.   Some of us were taken by terrorists and jailed, some to a carnival, some to a Casino with no way out until we broke the bank. We had to foil the curse of Rumpelstiltskin, and we had to investigate a Chicago murder.  All of us were locked up!
Sadly we cannot show you pictures of our ordeals as the missions were all classified.   We are able to report that, while only one group was able to escape, all were rescued and no PTSD symptoms have surfaced as of this time,  perhaps due in large part to a liberal slather of libations, smoked meats and musical fruits immediately after the trauma.
Sadly, the musical fruit was too late for our illustrious leader who lacked the gas to reach the enchanted house of Smoke and Musical fruit (aka Back 40 BBQ) and had to be rescued for the second time that day.
Still, some photographic evidence is available prior to our lockup and after subsequent rescues and escapes.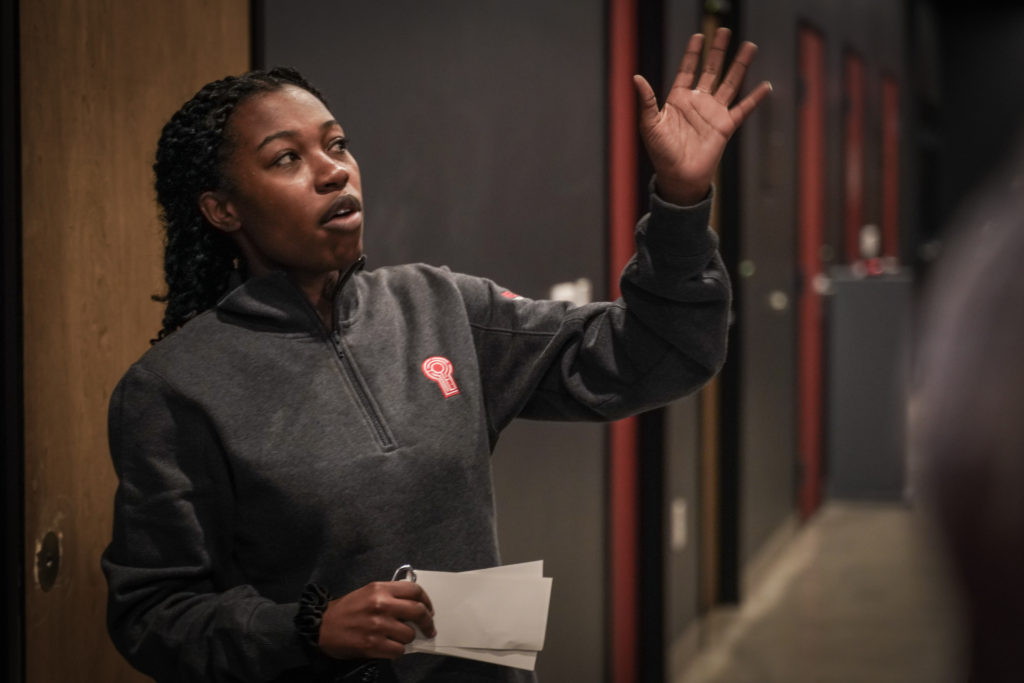 no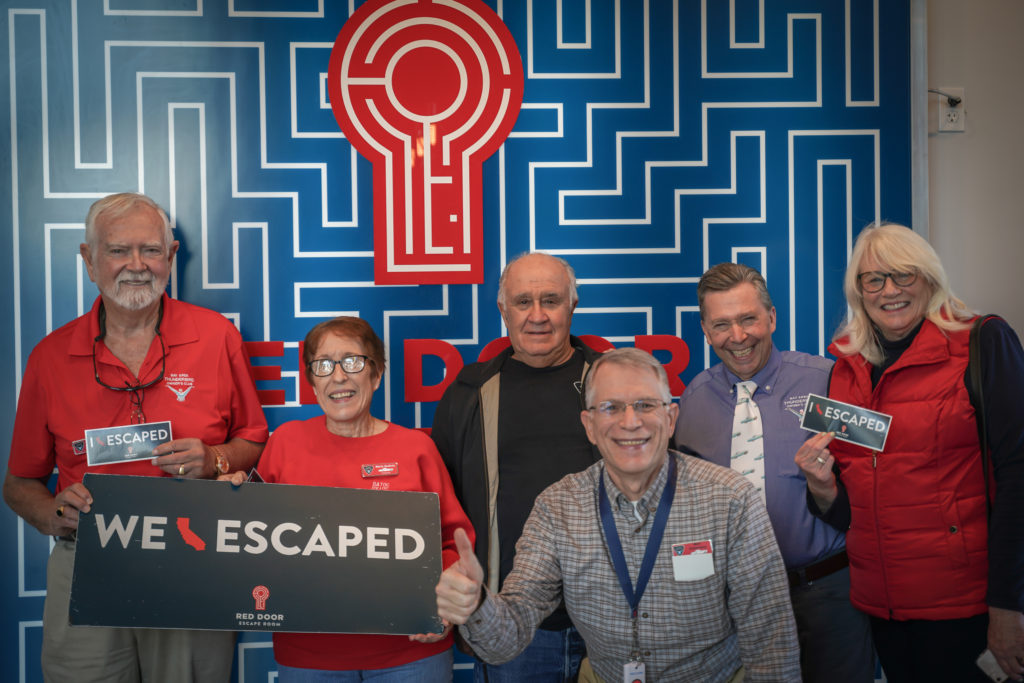 (Notice this sign is slightly different from the others)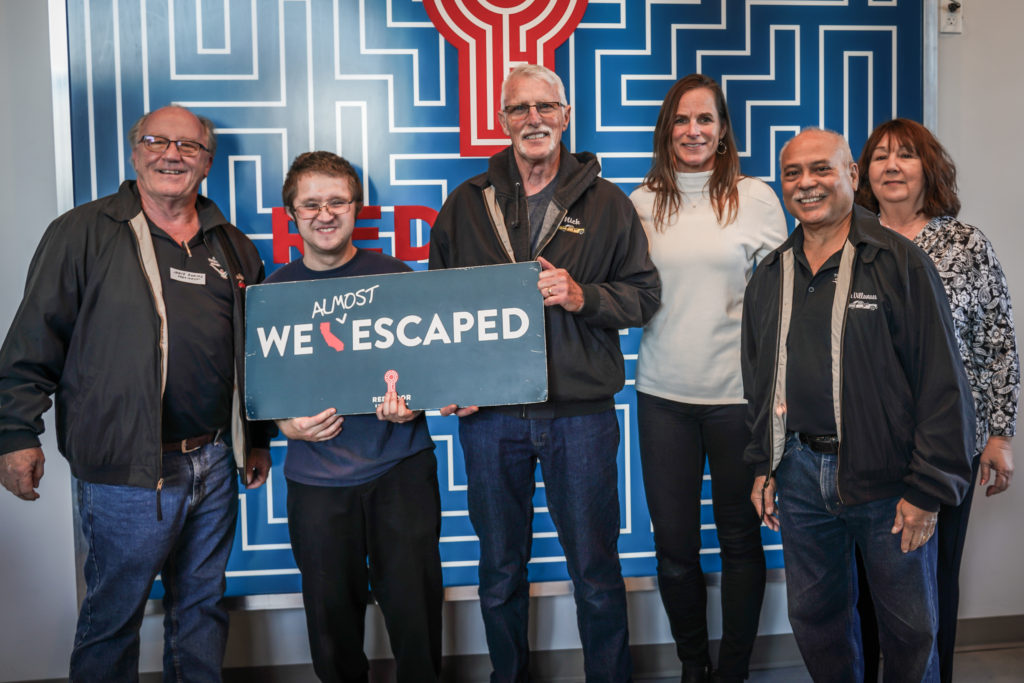 ---
---
December '19
BATOC Holiday Party (Booth)
Sunday December 8th
To the many people who attended, I hope you had as much fun at the party as we did!  To Janet and all who helped her,  thank you so much for putting on such a wonderful event.
---
---
November '19
BATOC Cobra Experience and Cars and Coffee
SUNDAY, NOVEMBER 17TH
More Cobra Experience Pictures here
We had a grand time today, watching the museum great multimedia movie about Shelby, browsing the museum and later, lunch at the behind the plate musium.   It has been a Carroll Shelby weekend for us!
from their website:
"Unique to our museum is the 7.2 surround sound HD film not only about the cars themselves, but about the Ford and Shelby American story.  The ultimate goal is to educate you on the unbelievable accomplishments of Ford and Shelby American during the 1960's.  They started with nothing and won every major race including Le Mans in the GT class in 1964, and FOUR times in a row over-all from 1966-1969, for a total of FIVE times!  It is such a great part of racing history and this legacy must be told!"

---
Lunch and a Movie – FORD v FERRARI
SATURDAY NOVEMBER 16TH  (JUST IN TIME TO PUMP YOU UP FOR THE COBRA EXPERIENCE)
More Ford vs Ferrari pictures HERE
Flyer: Lunch and a Movie
directions to The Rebel Kitchen Click here
directions to Livermore theater Click here
Rebel Kitchen Menu Click here
Times and details to follow.
Ford vs Ferrari flyer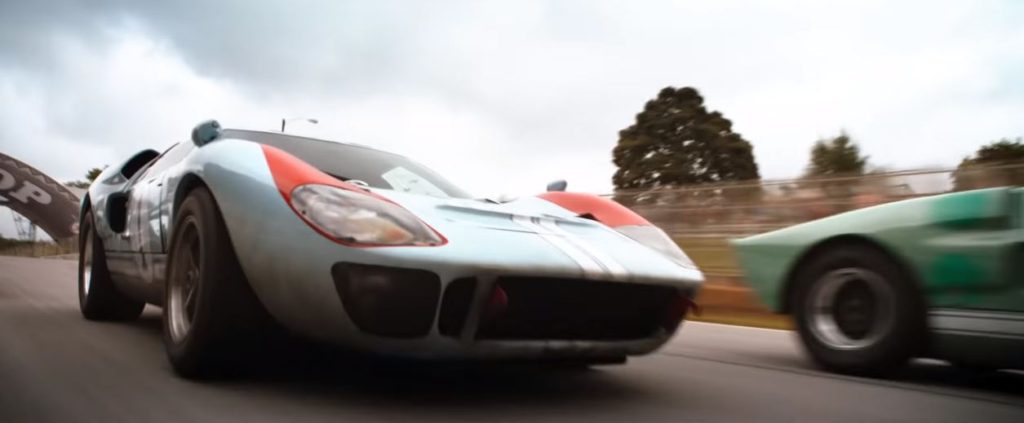 THIS IS THE STORY OF CAROL SHELBY'S FIGHT TO BUILD THE FORD MK IV AND RUN IT AGAINST FERRARI AT LE MANS IN 1966.
12 NOON: PARKING AT THE REBEL KITCHEN ACROSS FROM THE THEATER AND A VERY TASTY LUNCH.
Check out the menu attached. Parking for everyone in the small lot beside the restaurant, and they will hold the spaces in front of the restaurant for us too (first come first serve on the front)
2:30 PM: FOLLOWED BY THE FORD V FERRARI MOVIE AT THE LIVERMORE THEATER.  TICKETS ARE $8.50 EACH FOR THIS EVENT
5:00 PM: THEN, FOR THOSE WHO WANT TO CHAT, BACK ACROSS THE STREET TO REBEL TO DISCUSS HOW ARROGANT THOSE FERRARI PEOPLE ARE AND HOW COOL THE FORD PEOPLE ARE.  (WELL, AT LEAST SHELBY).

---
Lunch with Central Coast Classy Birds, San Luis Obispo
Saturday November 2nd 
BATOC was not able to attend this year 🙁   See you next year!
Time: 11:30 am
Lunch consists of: B.B. Q. Tri-Tip & Chicken or Vegetarian including Salad,
beverage, dessert,
Tax/Tip $27 per person.
JOIN US FOR ANOTHER GREAT TIME WITH THE CCCB CLUB IN SAN LUIS OBISPO.  WE ARE STILL WORKING OUT THE DETAILS, BUT SOME SPECIAL HURST CASTLE TOURS ARE IN THE WORKS.  
---
---
October '19
Thunderbird Migration – Alameda CA
SATURDAY, OCTOBER 19, 2019
Great event by the Northern California Vintage Thunderbird Classic Thunderbird Club. We all had a great time at event, the birds were beautiful and prolific.  The venue was fun, the people were awesome.
BATOC took home the 55-57 award.  I hear the Guthries are expanding their garage to hold this years awards. 🙂
All Migration pictures click here

---
T-Birds on the wharf – Santa Cruz CA
SATURDAY, OCTOBER 5, 2019
Great Show this year.  Thanks to the Monterey Bay Classic Thunderbird Club for putting on this great fundraser and to all the participants who make it great.
BATOC took home three awards with their beautiful cars
Dave Adams presented a $250 check from the club for the Partnership for Children.
Nick & Judy Verhoek 1955
Michael & Stella Ohayon retro (Mike and Stella ran off to make out on the beach and were not around to receive their award so don't look for a picture)
Jim & Maria Guthrie 1957
SPONSORED BY MONTEREY BAY CLASSIC T-BIRD CLUB
---
---
September '19
Ironstone Concours d'elegance – Murphys, CA
FRIDAY September 27th THRU SUNDAY september 29TH, 2019

---
---
August '19
Hearst Castle Weekend – San Luis Obispo, CA
FRIDAY AUGUST 23RD THRU SUNDAY AUGUST 25TH, 2019
Directions: To San Luis Obispo
A great time was had by all!   Details to follow.
---
Progressive Dinner Party #3
Saturday, august 3rd
All Progressive Dinner Party Pictures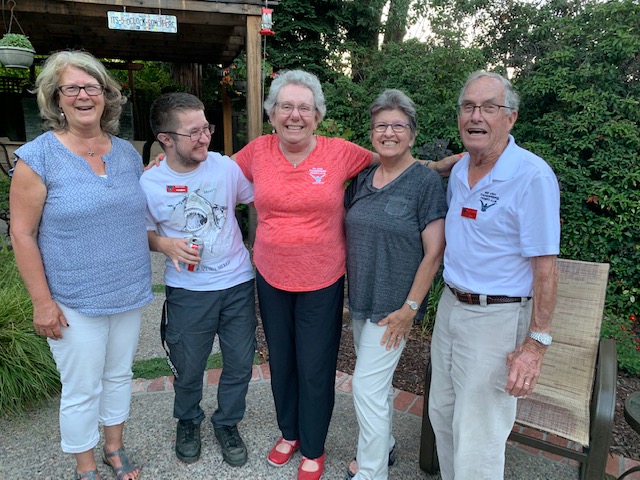 ---
---
July '19
Hot Summer Sundays #1
Sunday, July 21st Downtown Danville
---
---
June '19
BATOC 61st Anniversary Party and Murder Mystery
SATURDAY, JUNE 22 BEEB'S SPORTS BAR & GRILL, LAS POSITAS GOLF COURSE, 915 CLUBHOUSE DR, LIVERMORE, CA 94551

This year's mystery theater was a 50's Sock Hop theme.
All the 2019 Murder Mystery pictures here
As you may recall, last year the Murder Mystery company had to make a new award.  We were the first ever to receive the "You Got Away With Murder" Award, as no one guessed the killer.  As Karma has a way of catching up with us, we discovered a Serial Killer in our midst.   Roger Canfield was discovered to be this years killer, and as we learned too late last year, he was also responsible for that murder.  Due to the double family feud laws (or is it double jeopardy?) he cannot be re-tried, but we know the truth.
Mystery Website: The Murder Mystery Company
Directions: Beebs at Las Positas Golf Course
---
---
May '19
CTCI Western Classic Roundup
Flagstaff, AZ
Wednesday, May 15 through Sunday, May 19

CTCI Convention Report
by Kathy and Tony Lloyd
We departed for Flagstaff on Sunday, May 12th (Mother's Day). We sent the first night in Needles, CA. After breakfast, we hit the road once again arriving in Flagstaff around 4 pm. We checked into Little America and got settled in. Tuesday we were on our own and we did a little exploring on our own. we also checked in for the convention. On Wednesday, May 15 Kathy took the bus trip to Sedona and had fun exploring all the little shops. Tony stayed behind and
washed the car. On Thursday, May 16 it was time to get serious putting the final touches on the car. We once again entered the Touring class. I leaned on the car for four hours and was quite pleased at how the little bird looked. We went back to our room to clean up for the Welcome Party. Tony was having a little problem with his mobility and I was lucky the hotel had a wheelchair that we could use. We got to the welcome party a little early a I wanted to be sure we got a seat. Tony was not doing well and a member of the Arizona Classic Thunderbird Club who is also a Nurse Practitioner told Tony he was suffering from Altitude Sickness. We left the party early as I had to tuck him into bed for a night of good night sleep. I left Tony in bed on Friday morning and proceeded to the judging. After the car was judged there were no other activities for me to participate in so I made my way back to our room as I was feeling a little tired. We both took afternoon naps. That evening was the Western BBQ which featured hamburgers, chicken, sausage, numerous salads plus dessert.
I was not feeling very hungry. After dinner, we were on our way back to our room when I had to step outside for fresh air. Unfortunately, I ended up getting sick. This time it was Kathy's turn to be tucked in bed. Unfortunately, I ended up getting sick. This time it was Kathy's turn to be tucked in bed. On Saturday, May 18 I told Tony that I really felt awful and we missed the driving tour and found our way to the local hospital. We were both diagnosed with altitude sickness. Kathy was a little worse than Tony. After promising we were going to leave Flagstaff, the Doctor finally released us. We got back to the hotel where the banquet was
just getting started. We took third place in our touring class. First thing Sunday morning we packed up the car for the trip home. We made it to Barstow, CA and settled in at the Hampton Inn. Monday morning we were back on the road and made it to Bakersfield where we stopped for gas. Tony was not able to get the car started as the starter took a crap. I found a 2014 copy on the CTCI Roster in the trunk and started calling anyone I could find in Bakersfield to answer
the phone. That's when we found our guardian angels, Michael and Kathi Parks. This was around noon. Michael had what was necessary to get the starter removed. He took Tony to a rebuilder. Kathi kept Kathy company. Thanks to their help the car was fixed and we were once again on the road home. The one thing we learned this trip is we do not do well in altitude. We do best at sea level.
---
Cinco de Mayo
Well, there wasn't much planned in May, so we had an impromptu gathering on Cinco de Mayo weekend. This group is always ready to party! We met at Mexico Lindo Restaurant in Pleasanton and had a delicious dinner of Margaritas, Chips, and various Mexican specialties. It was a fun evening.
---
---
April '19
BATOC Whale Watching Trip
Sunday, April 14, 2019 All Day – Moss Landing, CA
Great time, Great food, BIG whales.
What a day on the water.  "The High Spirits", operated by Blue Ocean Whale Watch, and Captain Kate Cummingsteated us like the royalty that Kim Dixon actually is.
Kim set us the most fantastic day ever.   A school of dolphins running formation, seals, and whales all over.  Top it off with an outstanding meal at Phil's fish house and you get a day to remember.
---
March '19
Oakland Aviation Museum takes the little birds under their wings
Sunday, March 17th 10:00 AM to 4:00 PM – Oakland, CA
Directions: 8252 Earhart Rd, Oakland, CA 94621
See all the pictures from this event.  Click here
NorCal Vintage Thunderbird Club invited BATOC to take part in a great event, the Open Cockpit Day at the Oakland Air Museum. Nick Verhoek organized a fun and (don't tell anyone) educational day at the OAM,  We ate and explored and chatted and bought bargain books.  Some of us even got to play Indiana Jones on the flying boat "City of Cardiff" that appeared in Raiders of the Lost Ark movie.  As you can see in the pictures, the guys are nearly indistinguishable from Harrison in our sexy handsomeness. (eat your heart our Blake Shelton).
The museum had a truly great event.  The Friends of Ken Band. played some great music.  The folks loved the old birds and planes (not us) and fun was had by all.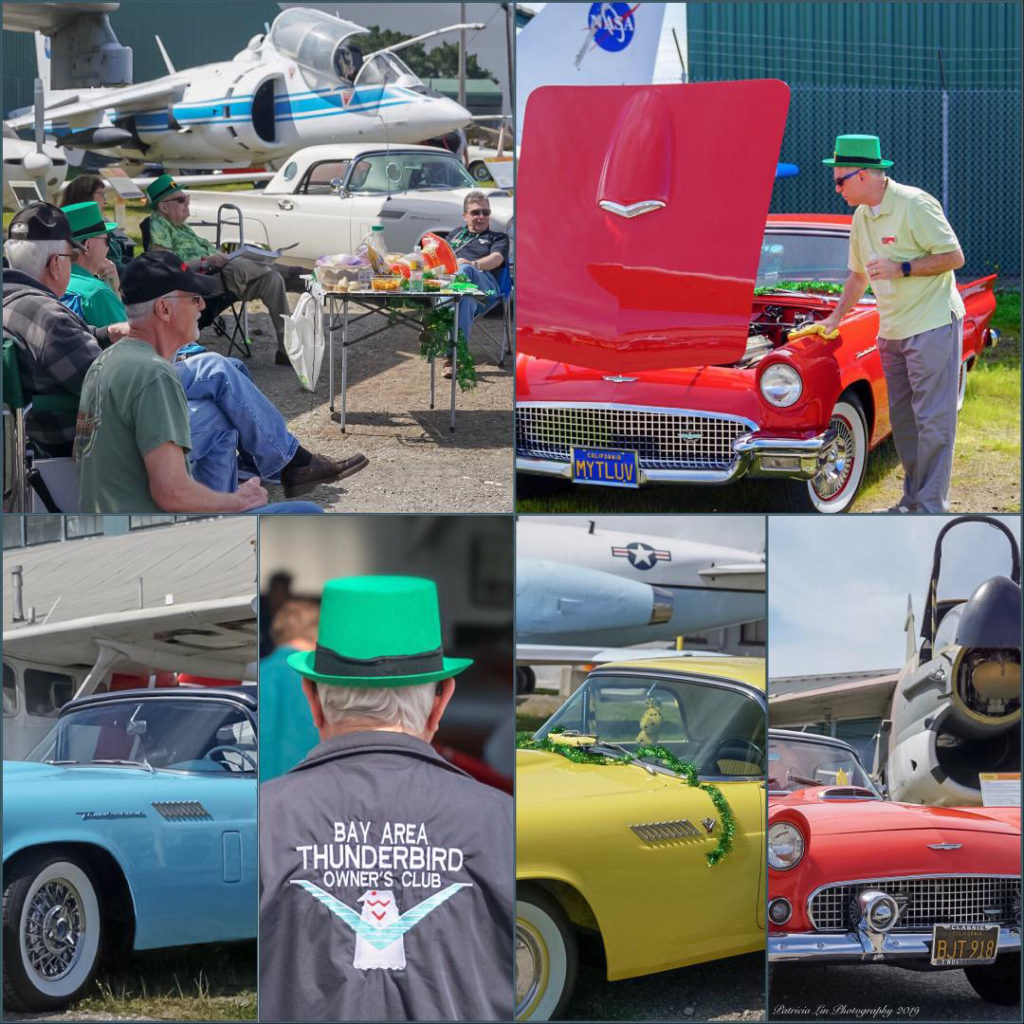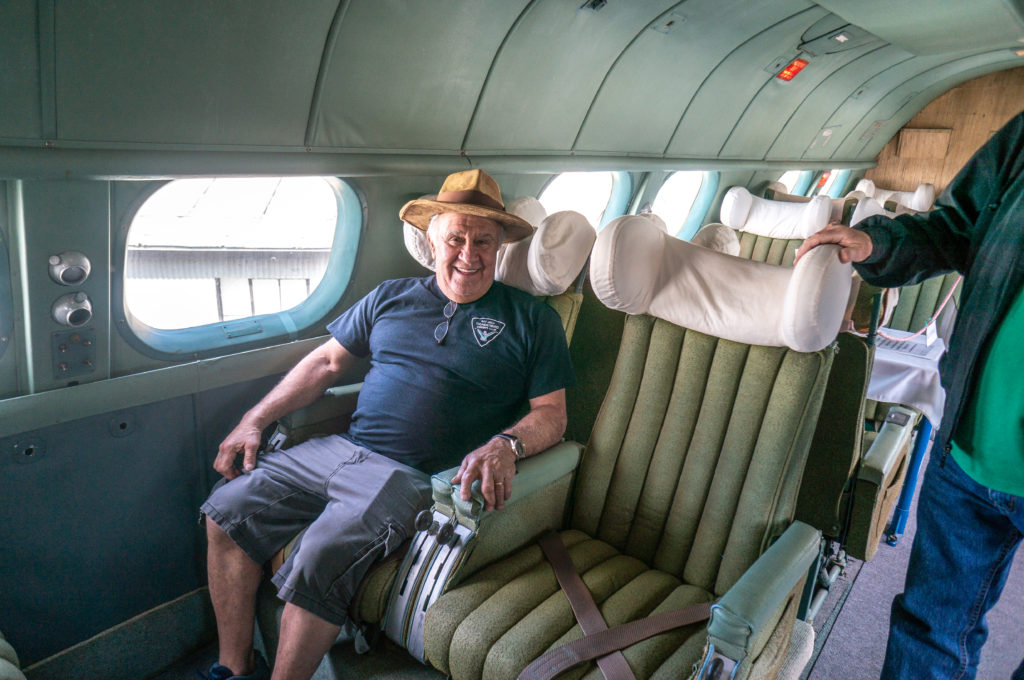 FOOD
A food vendor and eating area will be set up so you can spend the day and have lunch.
Open Cockpit Day invites museum visitors to sit in various aircraft.
Santa Clara Masonic Lodge will off refreshments for purchase.
St Patrick's Day Fun Lunch at First Street Alehouse
First Street Ale House in Livermore
Saturday, March 16th 12 Noon to 2 PM
Small group, big fun.  We had a great time with our friends at the Alehouse.

---
Bowling for Fun
MARCH 9TH, DIRECTLY AFTER THE MEETING
Granada Bowl, 1620 Railroad Ave, Livermore (directions)
Dinner afterward at Castle Rock Restaurant, then desert at the Guthrie's
A fun-filled day planned by Maria and Jim Guthrie
See all the pictures: 2019 bowling for fun pictures
STRIKE, SPARE, OR GUTTER BALL
NO MATTER YOUR SKILL – THERE was FUN FOR EVERYONE!

---
---
February '19
SuperBowl LIII
Sun. February 3, 2019
Flyer; 2019Super Bowl
Another great Super Bowl Party at Guthrie's home.  Next year, we watch the game too!  Super Bowl Sunday – Record Setting Victory
Maria and Jim Guthrie threw their annual Super Bowl bash. There was a tremendous turnout with wonderful goodies and fun times for all. Well, you have to hand it to Brady, Belichick and the Patriots – they are a true dynasty. Brady is now the oldest quarterback to win a Super Bowl, and Belichick is the oldest coach to win one. They are a great team. The LA Rams didn't quite have it this year, but being such a young team, we will probably be seeing a lot more of them in the future. We enjoyed celebrating Tony Lloyd's and Maria Guthrie's birthdays as well. Thanks to the Guthrie's for making it a wonderful day!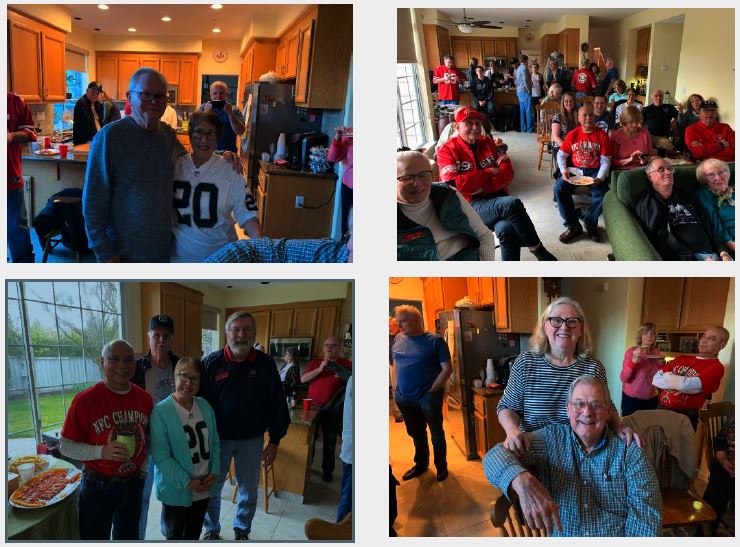 ---
---
January '19
Presidents Mystery Tour
SAT. JANUARY 19, 2019
Flyer: Mystery tour 2019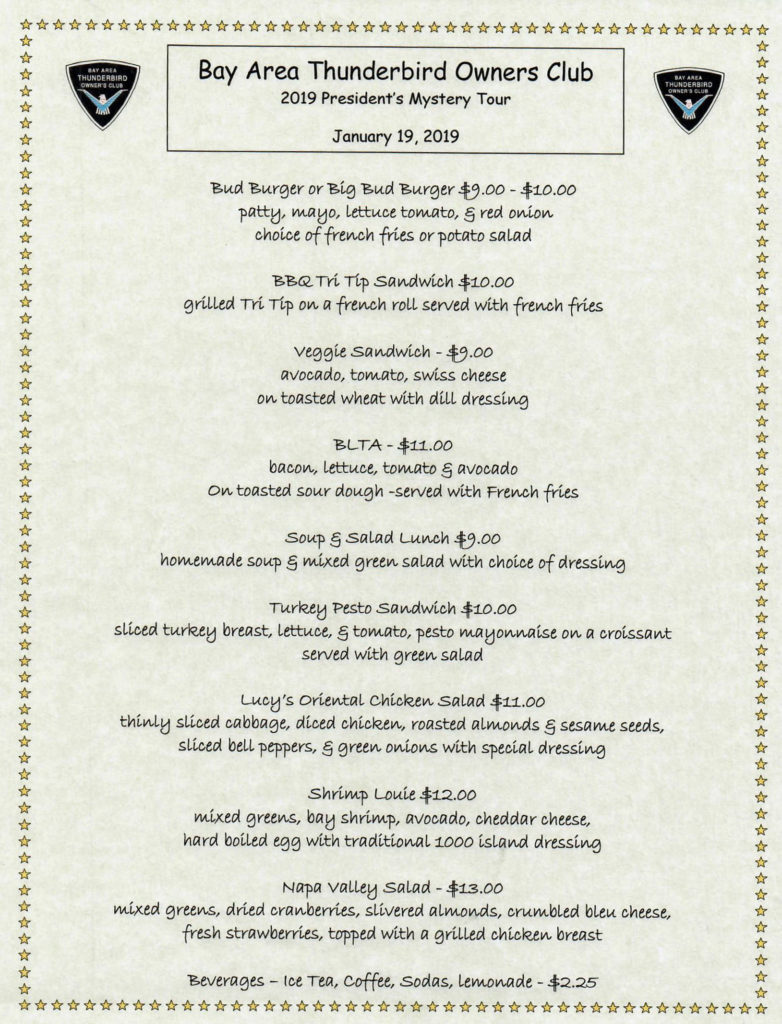 THE FIRST BATOC CRUISE OF 2019, WE CARAVANed THROUGH SOME NEW BACK ROADS TO WIND OUR WAY THROUGH FARM COUNTRY AND LEARN THE REAL MEANING OF FARM TO TABLE AT THE CALIFORNIA AGRICULTURE MUSEUM IN WOODLAND. A FABULOUS COLLECTION OF TRULY AMAZING VEHICLES FROM TRACTORS AND HAY SQUEEZERS TO PLOWS, DOZERS, STEAM ENGINES, AND ANTIQUE BUSES. EVERYTHING THAT GOT IT FROM FARM TO TABLE…..IN THE GOOD OLD DAYS.
AND THEN, OF COURSE, WE had A FABULOUS AFTERNOON LUNCH FROM THE FARMS OF NORTHERN CALIFORNIA IN OUR DESTINATION TOWN OF WINTERS at Bud's Pub & Grill who even made us a custom menu.  Bud, you have been holding out on us!